In a significant victory for Bradley Manning's defense team, led by lawyer David Coombs, the trial judge has ordered the government to hand over documents related to their claims that the WikiLeaks cables did serious damage to national security. The government had initially argued that the requests were overbroad, and that the documents were "confidential."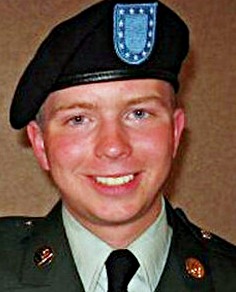 The defense was given a copy of the State Department's findings, as well as a redacted version of the DIA assessment. The documents will be significant in challenging the charge of "aiding the enemy," as officials have publicly never produced any evidence that any real damage was done by the cables becoming public, above and beyond considerable embarrassment for State Department officials.
Tomorrow's hearing on Manning is to center on Coombs's request for the judge to rule out several of the charges, including the constitutionality of certain laws based on an interpretation of what qualifies as "national defense" as well as the argument that Manning gained "unauthorized access" to the files, when he used his own username and password to do so.
The defense has faced an uphill battle in the case, as the prosecution has repeatedly refused to turn over documents related to the discovery process. If convicted of all charges, Manning could face life in prison