For at least the third time in the past several years, US officials have "confirmed" the death of Abu Yahya al-Libi, who they are now calling "al-Qaeda's number two" leader. Libi was reportedly killed in one of the recent drone strikes.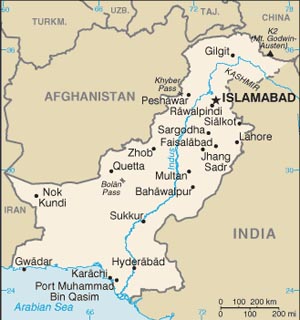 Libi is one of several people who officials were referring two as "al-Qaeda's number three" before the assassination of Osama bin Laden, and his past reported deaths, which were eventually disproven, were always presented as "devastating" blows to al-Qaeda. This time was no different, except for his promotion to number two.
Libi has often been described as one of the top propagandists in al-Qaeda, a militant religious scholar whose enthusiasm earned him considerable support. Before Western officials started posthumously promoting him he was described as rarely participating in terror activities.
A militant commander within North Waziristan denied Libi's latest death, saying that he was not present at the time of the attack. Given the long history of "confirmed kills" reemerging in Pakistan, whether he was actually slain this time remains to be seen.