In a 5-2 vote, the British Supreme Court has confirmed that it believes that the arrest warrant submitted by a Swedish Prosecutor's Office for WikiLeaks founder Julian Assange is valid, and that the whistleblower can be extradited.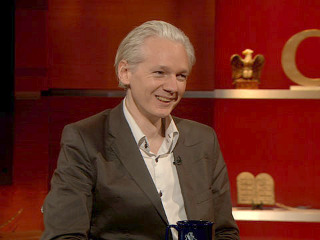 The decision rejects defense arguments that the Prosecution Authority wasn't authorized to issue such a warrant, but does not mean immediate extradition, as the judges gave Assange's legal team 14 days to file a new appeal to reopen the case.
Assange is sought by Sweden as part of an on-again, off-again rape case, which at one point led to Prime Minister Fredrik Reinfeldt terming him "public enemy number one." He has been in Britain for years pending an extradition decision.
Normally such a case would be pretty straightforward, but fears that Sweden is intended to acquire Assange primarily to "trade" him to the Obama Administration are a serious legal concern.
Though never charged with any crimes related to the WikiLeaks releases, US officials have repeatedly called for Assange's capture and condemned him as a "terrorist," and the recent US history of torture and open-ended detentions would likely make it impossible for Britain to send a citizen of a Commonwealth nation (Australia in this case) to the US under such circumstances. With that possibility seriously out there, the extradition to Sweden is facing much greater scrutiny than it otherwise would.
Last 5 posts by Jason Ditz