The 3,000th NATO soldier to die in the Afghanistan war was an American who passed away last week.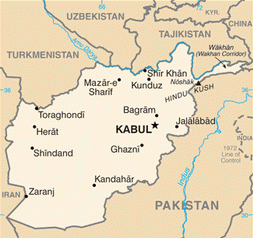 Petty Officer 1st Class Ryan J. Wilson, 26, died May 20 while seeking medical treatment in near a U.S. military base in Bahrain, the Defense Department said Friday. He was assigned to U.S. Naval Forces Central Command in Bahrain and was "supporting the Afghanistan mission," according to officials.
He was the 1,974th U.S. death in the decade-long war and the 3,000th overall coalition death. The exact number of Afghan civilians killed in the war is not known. The United Nations only started trying to keep track of civilian casualties in 2007 and as of late 2011 they said the number of Afghan civilians killed was 11,864. The true number is in the tens of thousands.
The U.S. has begun to recognize that the war is a total failure and the Obama administration is scrambling for a partial withdrawal by 2014.
David Rothkopf, CEO and editor at large of Foreign Policy magazine, has written that President Obama was reluctant to recommit to the Afghan war with a surge in troops from the beginning, but that he did it anyways because he "could not afford to look weak" or "come under political attack from the right." So, thousands of coalition soldiers and tens of thousands of Afghans have been killed because Obama was afraid to be called a wimp.