A 2008 Freedom of Information Act effort to obtain videos of Kuwaiti detainees at Guantanamo Bay being forced from their cells by troops is finally moving forward, with US District Court Judge John Bates ordering the Pentagon to hand over three of the videos for inspection.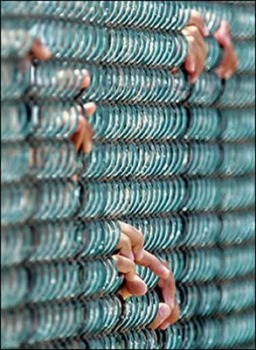 Bates explained the order, saying that the Pentagon and the Justice Department had failed to detail their explanations for the claims that the videos are exempt from every being disclosed and he wants to see them for himself.
The lawsuits have been going on for years, with the Justice Department arguing that it would be impossible to filter out the images of the individual guards in any portions of any of the 45 existing videos, a response Bates termed "inconsistent and confusing."
The judge insisted that the Pentagon had already been giving its "last chance" to explain the claims, and has given them until June 11 to hand over the videos. Given the Pentagon's bad faith in the arguments, it is likely that the judge will eventually order some or all of the videos released to the public.