About 20 percent of NATO supply convoys in Afghanistan come under attack at one point or another during their voyages, and while it is the Taliban carrying out a good portion of those attacks, it is not always acting alone.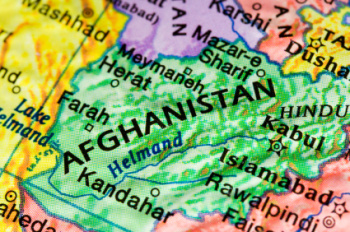 New reports suggest that a number of Afghan Army figures are playing a role in these ambushes, with Lt. Mohammad Wali openly discussing the matter, and admitting they he was sharing intel about the locations of convoys with the Taliban in return for a piece of the action.
"The plan is simple," Wali explained. "When the Taliban attack the convoys we stay in our bases. If the Taliban capture something valuable then they share it with us later." NATO commanders conceded this was a growing problem, with a large amount of intercepted communication between Afghan troops and Taliban nationwide.
This is yet another reason for distrust between the Afghan military and the occupation forces, with tensions already on the rise because of a number of killings on base resulting from arguments.
Last 5 posts by Jason Ditz