Speaking today during a visit to the Czech Republic, Israeli Prime Minister Benjamin Netanyahu downplayed the prospects of next week's Baghdad summit securing any deal with Iran, saying there was "no evidence" Iran was serious about the talks.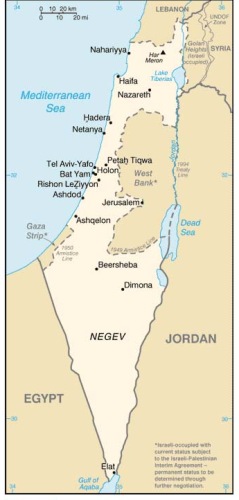 Netanyahu might not be privy to all of the details in the negotiations, but several diplomats have suggested that there is a very real possibility that a settlement could be reached soon with Iran, and some details (like a uranium for fuel rods swap) have been floating around publicly for over a week.
And while Netanyahu told his Czech counterpart that "nothing would be better" than a settlement, that seems virtually the opposite of recent reports in the Israeli press, which say that a decision to start a war has already been made and that Israeli officials are extremely concerned that the Baghdad summit could lead to a deal and ruin their plans.
The Obama Administration has been similarly ambivalent about the P5+1 talks in public comments, responding to reports of European optimism with threats of more sanctions and even comments from US Ambassador to Israel Dan Shapiro that an attack was "ready" to be launched at any time.
Last 5 posts by Jason Ditz