Yemeni warplanes and artillery pounded targets in and around the Abyan Province today, killing at least 29 people, all of whom the Yemeni military insisted were "al-Qaeda."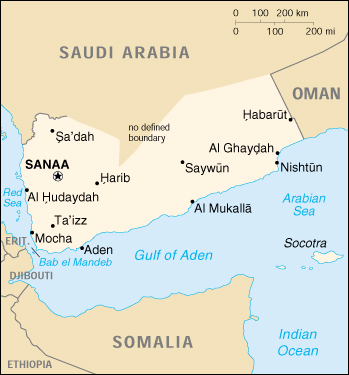 The US has been backing the massive offensive, aimed at reclaiming control over the tiny southern province to the Hadi government. The province has mostly been under the control of a group called Ansar al-Sharia since June, and the group has been operating it as a de facto sovereign emirate.
Exactly how well the offensive is going at any given time is always a matter of debate, as Yemeni military officials claim massive death tolls among the "al-Qaeda" while Ansar al-Sharia has been reporting that it is holding its own. The Ansar al-Sharia forces have previously routed Yemeni troops in several military offensives, though with US backing the fights seem at the very least less lopsided.
Efforts to report on the situation on the ground in Yemen are next to impossible, as the nation's tribal areas have virtually no press. President Obama's latest edict, threatening sanctions on anyone whose activities harm the Hadi regime, is likely to have an additional chilling effect on factual information coming out of the area.
Last 5 posts by Jason Ditz