Top officials in the Obama administration are worried that Israel's recent deal to form a national unity government between the Likud and Kadima parties raises the prospect of an Israeli strike on Iran prior to U.S. presidential elections in November.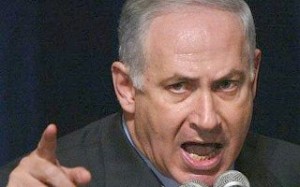 According to some reports, anonymous U.S. officials have expressed concern that Kadima was offered a place in the coalition to shore up support for a preemptive attack on Iran and that Kadima head Shaul Mofaz would support such an attack.
Israeli Prime Minister Netanyahu had been pushing to hold elections a year early in order to possibly attack Iran at a point when Obama would be paralyzed in his own reelection campaign. Netanyahu dropped that effort and instead formed the unity government. Now, U.S. officials are concerned, he has got the political backing to do it instead.
The U.S. and Israel had for months been at loggerheads in a diplomatic dispute, with Israel threatening to attack Iran and vying for Washington's support, and the U.S. pushing back, preferring instead to heap harsh sanctions on the Islamic Republic and restart negotiations on Iran's nuclear program.
The intelligence communities of both the U.S. and Israel are agreed in a consensus that Iran has no nuclear weapons program, and has not even made the decision to start one. But hawks in both countries hype untruths about Iran, along with an unprovoked war.
In the past, Mofaz has expressed opposition to such an attack. But in a joint press conference held Tuesday, Netanyahu and Mofaz said they saw eye-to eye on a host of issues, including Iran. Many in Israel are also suspicious that Mofaz will betray his earlier position.