Pakistani Foreign Office officials say that they have been in talks with US diplomats on multiple levels related to the continued drone strike program, and are pushing for the US to find an "alternative" to constant drone strikes against targets in Pakistan's tribal areas.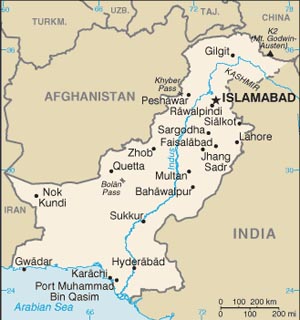 Officials gave no indication what the "alternative" would be, but said that ending the attacks, a demand of Pakistan's parliament for a return to normal relations with the US, remains a "top priority" that they will continue to push for.
Supply lines through Pakistan to Afghanistan have been closed since November, when US warplanes attacked a pair of Pakistani military bases. Since then the issue of the drone strikes has also come to a head, with Pakistan summoning US envoys about the continued attacks.
What the US thinking is on this relationship is less certain. Officials have ruled out ending the drone strikes under any circumstances, but the Pentagon has recently warned that the border closure is causing weapons shortages in occupied Afghanistan.