There is considerable talk about the centralization of power in Iraq, with Prime Minister Nouri al-Maliki taking increasing control for himself and moving against his political rivals, but what about the freedoms of those outside of government?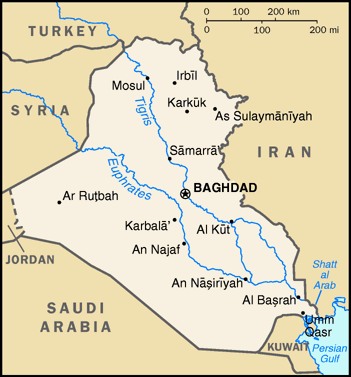 A new report from the Journalism Freedoms Observatory warns that Iraq's media, already one of the least free on the planet, is under growing restriction, with journalists and other press workers subject to arbitrary arrest and often attacked by security forces for no conceivable reason.
"Security forces deal with a journalist holding a camera in the same way it deals with those they find possessing car bombs or unlicensed weapons," JFO warned, adding that there was a "striking increase" in violence against journalists over the past decade.
The report also warns that Iraq's Council of Ministers is pushing a new law that will impose massive penalties for distributing information that is "against the public interests" and could bar journalists from accessing the Internet without an official permit from the military.
Deputy Interior Minister Adnan al-Assadi has termed media freedom a "threat to national security" and warned that the ministry will punish anyone who publishes news about government killings or arrests without prior approval.