Though the final word on the state of the Syrian ceasefire is expected to come on May 5 in a statement by special envoy Kofi Annan, UN Secretary-General Ban Ki-moon today issued a statement accusing the regime of "not complying" with the terms of the agreement.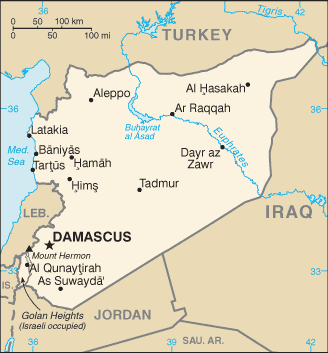 The statement cited some heavy weaponry remaining in major population centers as well as army personnel, saying that Ban was "deeply troubled" by that. Reports have more fighting today in the city of Hama, though both sides blamed the other for the violation.
And while it's clear the ceasefire is far from solidly in place, violence is definitely down in the two weeks since it came into place. The expectation of an imminent collapse has both sides issuing statements making it clear that they believe the other side is entirely to blame.
Ban's statement is likely to add to Western calls for the UN to invade Syria. French Foreign Minister Alain Juppe made it clear yesterday that they plan to push a vote on the issue as soon as Annan's statement is released.