A large explosion in the Syrian city of Hama on Wednesday killed scores of people and destroyed several shaky buildings, further illustrating the foundering of the ceasefire.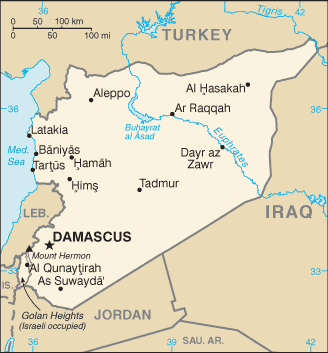 Anti-regime activists claimed the explosion was a military rocket attack that killed up to 70 people, including more than a dozen children. They used the incident to again rally support for international intervention against the regime of President Bashar al-Assad, calling for the United Nations to hold an emergency session to consider the ongoing violence.
The Syrian regime, however, through the state-run news media, blamed the attack on "terrorists," claiming militants were building a bomb that exploded and killed 16 people, including children.
Neither account could be independently confirmed. UN observers are still on the ground in Syria, but the pick up in violence since the start of the ceasefire has hindered their ability to effectively report.
The Western powers, particularly the US, Britian and France, are increasingly hinting at some sort of imminent intervention. The Obama administration is considering taking action beyond the non-lethal aid already being sent to the opposition forces and the French Foreign Minister expressed intentions to push for war at the UN Security Council.