An Afghan soldier has shot and killed and American soldier and an interpreter and wounded three other NATO soldiers in southern Afghanistan today, according to officials. The attack was in the Kandahar Province, and the Afghan soldier attacked from the top of a building against soldiers below.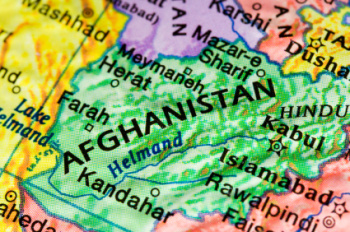 The attacker, who has not been identified and who US officials would only confirm was "wearing an Afghan Army uniform," was slain in return fire by a NATO soldiers, and the US says the incident is under investigation.
The cause of the attack was unclear, but this is the 16th confirmed "friendly fire" incident involving Afghan soldiers attacking NATO forces. Some have been Taliban infiltrators, while others were simply angry at the occupation forces for their own reasons.
Elsewhere in the country, three other US soldiers were killed in a bomb attack. Other than being in the eastern part of the country, no details have been released on the incident.