In an interview published today, Israeli military chief of staff Maj. Gen. Benny Gantz says that the IDF has dramatically increased the number of covert operations against "enemy countries" across the world.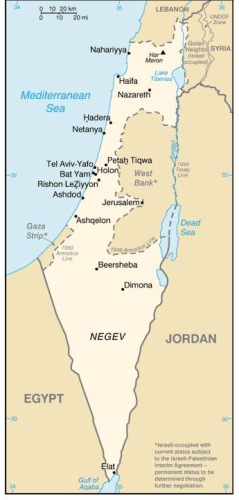 "You almost won't find a point in time where something isn't happening somewhere in the world," Gantz said. "I am escalating all those special operations." Naturally, since these are covert operations Gantz provided no details.
This is in stark contrast to reports late last month from Mossad, however, as the Israeli spy agency was said to have scaled back its assassination campaigns in Iran at the order of Prime Minister Benjamin Netanyahu, amid fear that the attacks might "go awry."
In the interview Gantz went on to  say that 2012 would be a critical year for Israel with respect to Iran, though he did not flat out say that an attack was forthcoming. He insists Iran is "close to nuclear weapons capability," a statement which both US and Israeli intelligence communities have disputed repeatedly.