A lot of the Syrian ceasefire is not so much about the cessation of fire, but about pushing forward claims that the other side is still firing. Today, both sides were loudly and often making such claims, insisting the other side was completely ignoring the UN-brokered deal.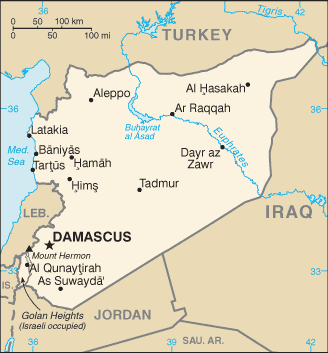 The allegations kept getting more shrill throughout the day, until some rebel factions claimed scores of random villagers killed by Syrian troops, while Syria's state media claimed gangs of rebels were attacking random Homs homes just to blame the regime. Despite the claims, the consensus is that the ceasefire is mostly holding.
The six UN monitors on the ground headed to Daraa today, the far southern city that was the site of the original protests and crackdown, while reports from the UN say that another 24 monitors, the rest of the "advance team," should be in Syria within the week.
The slow progress in getting UN monitors on the ground is mostly a function of the assumption that the ceasefire was "doomed," and there appears to have been next to no planning done before it began Thursday morning for the hypothetical scenario of both sides actually complying. French Foreign Minister Alain Juppe, one of the leading proponents of UN intervention, insisted that the ceasefire proves that the US and EU sanctions against Syria are working.