The U.S. military is readying itself for the Afghan insurgency's annual blitz of increased violence for the spring months, calling what is clearly a defensive posture on the losing side an "offensive" against the Taliban.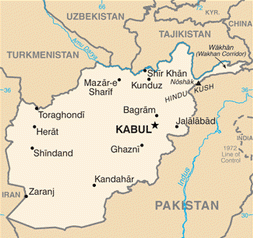 Insurgents mounted spectacular coordinated attacks over the weekend that set off an 18-hour battle with NATO forces, an emphatic indication of their annual spring offensive and a public relations embarrassment for the U.S. at what seems to be the lowest point in the war.
Months of successive high profile failures, including the protest-inducing burning of Muslim holy books and the unprovoked massacre of 17 Afghan civilians, have brought public support for the war to all time lows, with a number of NATO countries like France and Australia planning to withdraw early. The Obama administration has also had to give in on several sticking points in negotiations with the latently defiant Kabul government as it prepares to withdraw combat forces in 2014.
Of the weekend's onslaught of coordinated insurgent attacks, U.S. Defense Secretary Leon Panetta said, "These are isolated attacks that are done for symbolic purposes, and they have not regained any territory." Right, the symbolic purpose of ousting the American occupiers from Afghanistan with their heads hung low.
"It's going to be a very busy summer," Gen. John Allen, the top U.S. and NATO commander, said recently. "The campaign will balance the drawdown of the surged forces with the consolidation of our holdings in the south, continued combat operations" and an effort to push Afghan security forces into the lead.
But these are tactical goals the U.S. hasn't been able to achieve for over a decade, and which the Obama has failed miserably at since 2009. To present this spring's increased violence as a last strategic push to win the war – which is how its being presented – is really an embarrassingly transparent attempt at war propaganda.