Western officials appear to have been caught with their pants down, having endorsed a ceasefire that everyone assumed was "doomed" from the start and struggling to follow up with more anti-Syria sanctions because, to everyone's surprise, the ceasefire seems to be holding.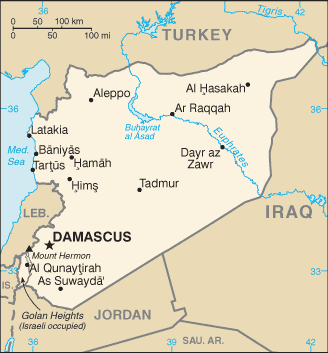 Not that it's stopping the rhetoric. Secretary of State Hillary Clinton confirmed that talks are already underway for more action at the UN Security Council when the ceasefire collapses, adding that the US is "not interested in new promises" from the Assad regime.
Likewise, UN Secretary-General Ban Ki-moon issued a statement of his own demanding that Assad allow the UN observers full access. The first few observers arrived on Sunday, with more expected soon.
The interesting part about Ban's comments is that there has been absolutely no indication that the regime wasn't going to give the observers full access in the first place, and the statement appears to have come entirely out of the blue. The monitors are set to confirm the ceasefire's continuation, allowing for negotiation.