An estimated 150 Taliban fighters attacked the Bannu District's prison compound overnight, fought their way in and freed 384 people, in what officials are calling a major setback for security forces.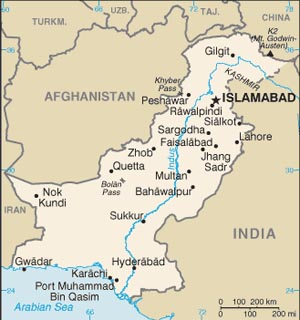 The Tehreek-e Taliban Pakistan (TTP) claimed credit for the raid, saying they were freeing "comrades" from the military. Bannu District borders both North and South Waziristan Agencies, and the prison appears to have been a popular destination for captured TTP members.
One prisoner at the site said that there were "huge explosions" when the attack began, followed by gunfire. He said the attack "must have been way past midnight." Police also say that some of the attackers were armed with rocket-propelled grenades, which they used to blow open the gates.
Interestingly for such a massive attack, no one appears to have been killed. Bannu police said "at least three police officials were wounded," and also claimed that four of the 384 have been re-arrested. It is unlikely that the majority will ever be found, however.