Overall violence in Iraq has gone down since the last U.S. troops finally withdrew in December, but Washington's avid support for the emerging dictator in Baghdad has troubling implications for Iraqis.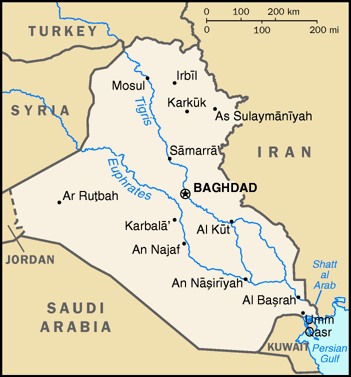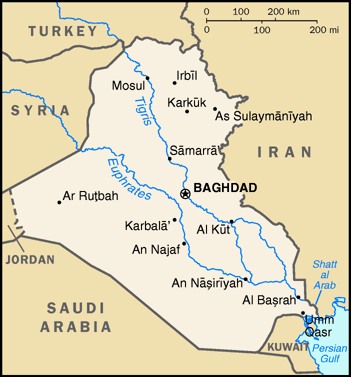 Iraqi Prime Minister Nouri al-Maliki has demonstrated an increasingly authoritarian rule as he consolidates power over the country's institutions and security forces. He has marginalized his political opponents through force and coercion, which has stoked sectarian tensions and even threatened a break-up of the nation. And Obama is supporting all of it.
Maliki, a Shiite, ordered the arrest of his Sunni Vice President Hashemi just as the last U.S. troops left Iraq. The U.S. ambassador to Iraq expressed approval in January of this quest to detain Iraq's vice president on trumped up terrorism charges, despite a virtual consensus that it was a blatant attempt to eliminate a political rival.
Maliki also betrayed an agreement that would have limited his ability to marginalize the Sunnis and turn the military into a sectarian force and ended up arresting hundreds of former Baath Party members on charges that they were involved in a coup plot. Because of the turmoil, Sunni and Kurdish blocs in the Iraqi parliament committed themselves to a boycott, and later threatened secession.
Alaa Mekki, a senior lawmaker with the mostly Sunni Iraqiya bloc, said of the U.S., "Their goal of a united, democratic Iraq is now under threat because of what we describe as the dictatorship attitude." Angered Kurds and Sunnis say their disenfranchisement has never been greater.
According to Ayad Allawi, the secular Shi'ite leader of the opposition Iraqiya bloc in parliament, Maliki's security forces have detained and brutally tortured more than 1,000 political opponents in secret prisons and denied them access to legal counsel.
"Information has reached us that is beyond doubt regarding the brutal torture of our detainees in an attempt to extract false confessions from them, confessions referring to the general secretary himself," Allawi wrote President Jalal Talabani. "They are being made to confess that he has ordered armed demonstrators onto the streets to carry out violence."
Allawi co-authored article in the New York Times in December, along with fellow Iraqiya members Osama al-Nujaifi (Iraq's parliament speaker) and Finance Minister Rafe al-Essawi, warning that Maliki is taking the nation down the path of "sectarian autocracy."
In September, Iraqi cleric Moqtada al-Sadr issued a statement accusing Maliki of "building a new dictatorship." That same month, Iraq's head of the Integrity Commission Raheem Uqaili resigned and wrote an open letter accusing the Maliki regime of unutterable corruption and power grabs. Iraq's Deputy Prime Minister Saleh al-Mutlaq warned in a CNN interview that Maliki is "going towards dictatorship."
The Obama administration has kept largely quiet about Maliki's behavior, aside from about $2 billion in annual aid and tens of billions in military assistance. While this keeps the halls of power in Washington and the oil corporations happy, even the best case scenarios are damning, for Iraqi citizens as well as the geopolitics of the region.
"Maliki is heading towards an incredibly destructive dictatorship, and it looks to me as though the Obama administration is waving him across the finishing line," said Toby Dodge, an Iraq expert at the London School of Economics. "Meanwhile, the most likely outcomes, which are either dictatorship or civil war, would be catastrophic because Iraq sits between Iran and Syria."