Recent U.S. military aid and arms sales to Iraq are fueling concern in Israel amid intelligence reports that Baghdad is increasingly allied with Iran and could pose some sort of a threat.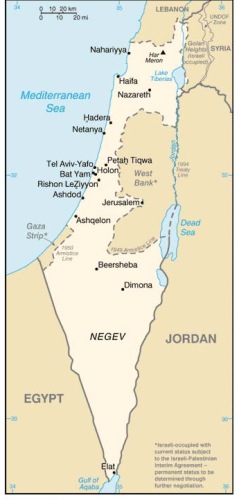 Over the next three years, Iraq is set to receive 36 Lockheed Martin F-16 fighter jets from the U.S. – reportedly of "the same configuration" as F-16s Israel received from Lockheed – as part of an $85 billion rearmament plan for oil-rich Iraq that the Obama administration approved in 2011.
The U.S. spent almost a decade fighting an aggressive war and occupation in order to install a regime more to its liking in Iraq. That Israel is now afraid of Baghdad's military is a monument to the failure of U.S. intervention in the region.
It's not clear whether the Obama administration has taken heed of Israel's concerns about Iraq's military capacity, but Washington's arms sales to Middle East allies like Saudi Arabia, Egypt, Jordan and others has typically taken into account the blind, excessive American commitment to Israeli military superiority.
Rather than posing any threat to Israel, Washington's military support to Iraq is meant to give the U.S. leverage on key issues like Iran, Syria, control and development of Iraqi oil, and broader influence in the region. The real concern is what it means for the citizens of Iraq to be arming the brutal, corrupt dictatorship to the teeth.