Further complicating efforts to negotiate a settlement with the Afghan Taliban, one of the top negotiators responsible for relaying messages from both sides has fled Afghanistan, citing fears for his safety.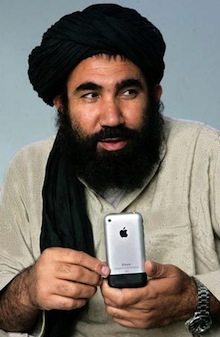 Abdul Salem Zaeef, a former Taliban government minister and ambassador to Pakistan, spent four years in Guantanamo Bay before his eventual release and decision to play the role of organizer for the reconciliation talks.
Zaeef cited multiple US attempts to raid his home in Kabul as part of the decision to flee to the United Arab Emirates. Afghan officials confirmed the claim, saying government bodyguards managed to stop the US from executing the raids.
Though the US has used Zaeef's help in setting up talks with the Taliban, Zaeef noted that the US has killed a number of former Gitmo detainees in the recent months, which has him convinced that he could well be next, and that he will be safer outside of its reach.