A letter from British MI6 officials confirms that they were indeed involved in the rendition of former Libyan rebel Abdulhakim Belhaj, now one of the top members of the military of post-civil war Libya, and claimed to have received "ministry level" approval for it.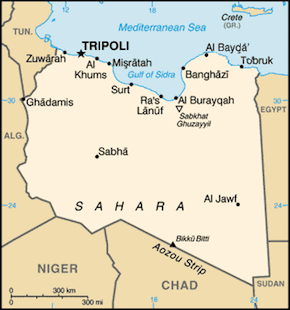 Belhaj was attempting to gain political asylum in Britain at the time, but was kidnapped in Bangkok, apparently by CIA with British help, and transferred to Libya, where he was tortured by the Gadhafi regime. MI6's letter congratulated Gadhafi on receiving his "air cargo."
British officials had previously denied any role in the rendition, but in October rebels found a large cache of documents at the British Ambassador's abandoned home. The papers showed some British involvement in the renditions of Belhaj and Sami Saadi, the leader of Libya's moderate Islamist group under the rule of Muammar Gadhafi. Saadi was tortured by the regime and is still recovering in a Tunisian hospital from his injuries.
MI6 officials at the time expressed concern that having captured Belhaj, the leader of Libya's moderate Islamists, was actually helping al-Qaeda to recruit his followers to more regional groups. Belhaj is suing Britain over his rendition and torture.