The International Criminal Court (ICC) prosecutor announced Tuesday that he has rejected a request by the Palestinian Authority to investigate Israeli conduct during 'Operation Cast Lead' in Gaza to see if war crimes were committed.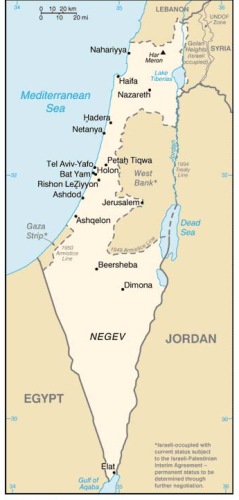 In an official statement, the ICC said that "the current status granted to Palestine by the United Nations General Assembly is that of 'observer,' not as a 'Non‐member State.'" Under the ICC's founding treaty, the Rome Statute, only recognized states can join the court.
Of course, its not for lack of trying. Palestinian statehood has for decades been blocked unilaterally by Israel and the United States. And, as the ICC explained, "Palestine has been recognized as a State in bilateral relations by more than 130 governments and by certain international organisations, including United Nation bodies." But not by the General Assembly.
Up to 1,400 Palestinians were killed in attacks by Israeli forces during Operation Cast Lead in late 2009, while some 5,000 were injured. Hundreds of those killed, up to half by some estimates, were unarmed civilians, including some 300 children, more than 115 women and some 85 men over the age of 50. The onslaught completely destroyed 14 percent of Gaza's buildings, including sixteen hospitals and 280 schools, some of which were in session when the bombs fell.
A State Department diplomatic cable released by WikiLeaks revealed that potential investigation by the ICC is one of the primary reasons Israeli officials block Palestinian statehood. Military Advocate General for the Israeli Defense Forces (IDF) Avichai Mandelblit met with U.S. Ambassador James B. Cunningham in February of 2010 to discuss investigations into allegations of misconduct during Cast Lead.
After requesting multiple times that the U.S. "state publicly its position that the ICC has no jurisdiction over Israel regarding the Gaza operation," Mandelblit "warned that PA pursuit of Israel through the ICC would be viewed as war by the GOI [Government of Israel]."
Mandelblit seemed to deflect allegations of war crimes, not by denying they took place, but by dismissing them via a legal technicality. Accompanying Mandelblit was IDF Head of the International Law Department Col. Liron Libman who "noted that the ICC was the most dangerous issue for Israel," reads the cable.
Mandelblit also dismissed the United Nations Fact Finding Mission on the Gaza Conflict, called the Goldstone report after its chief judge, which found both Israel and Hamas guilty of war crimes. "The GOI hopes that eventually Goldstone would 'vanish,'" the cable reads.