There is no time to rest for the National Transitional Council (NTC) in Libya.
Having negotiated a (so-far) holding ceasefire in the southern city of Sabha, the NTC is now deploying national police to the far west in an effort to stop a new round of fighting between two towns along the Tunisian border.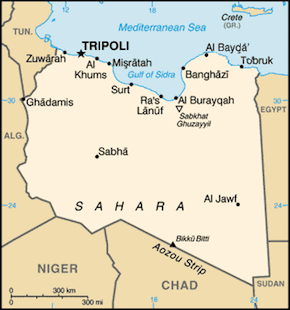 The fighting is between the towns of Zwara and Ragdalein, and centers on an incident yesterday in which Ragdalein forces captured 34 members of the Zwara militia, who were returning from providing "support" to the national forces along the border.
According to Ragdalein officials, the Zwara militia has regularly been throwing its weight around against their residents, looting properties on the outskirts of town, and they simply had enough and decided to rout the militia.
Zwara responded by kidnapping three families of Ragdalein residents. The two towns are less than 10 km apart, and Zwarans claims that Ragdalein was a hub of Gadhafi loyalists during last year's civil war.