The Maliki government's repeated claims that it has exclusive right to export oil to other countries is having a major impact tonight, with the announcement that the Kurdistan Regional Government (KRG) is halting all exports of oil out of Iraqi Kurdistan.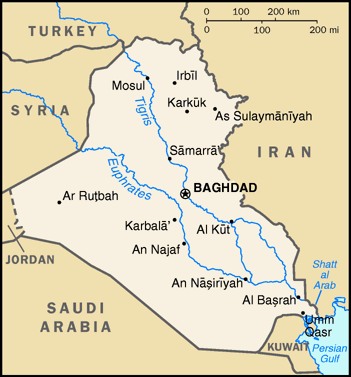 The dispute centers around some $1.5 billion the KRG claims it is owed as part of revenue sharing deals, and comes a week after they had cut back exports to just 50,000 barrels per day over non-payment.
The KRG says it hasn't been paid a cent in 10 months, and the central government has given no indication any payments are coming. Maliki aides say that Kurdistan isn't producing as much oil as it had promised and that it owed the Finance Ministry compensation for failure to produce.
Oil revenue sharing was written explicitly into the Iraqi constitution, but the terms of the sharing continue to be hotly disputed, and the Maliki government has repeatedly claimed that deals the KRG signed directly with oil companies are "invalid." The stoppage is unlikely to have a major impact on oil prices, but if prolonged could be another source of tension between Maliki and the KRG.