US drones attacked a vehicle in Yemen's Shabwa Province today, destroying the vehicle and killing five "suspects" who were "believed to have had some connection with al-Qaeda." A second drone strike also destroyed an empty building. An innocent bystander was also killed in the car's destruction, and five others wounded.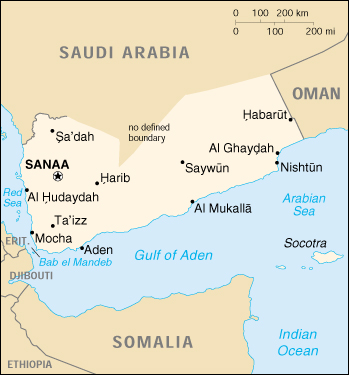 One unnamed US official, quoted in Reuters, said that the attacks in Yemen and Pakistan "refuted" recent reports that President Obama was scaling back drone strikes and proved that the US "will continue to conduct" such operations.
In apparent retaliation for the killings, unnamed attackers struck a liquid natural gas pipeline in the same area, blowing it up and forcing a halt to all production at a plant run primarily by France's Total SA.
A text message from Ansar al-Sharia, the faction controlling the nearby Abyan Province, claimed credit for the attack, saying that it was "retaliation for the strike for which Crusader America and its obedient slave in Sanaa are responsible."