Osama bin Laden's youngest wife has revealed that the al-Qaeda leader was not holed up in caves along the Afghan-Paksitan border, but rather moved from house to house inside Pakistan and even fathered up to four children during that time.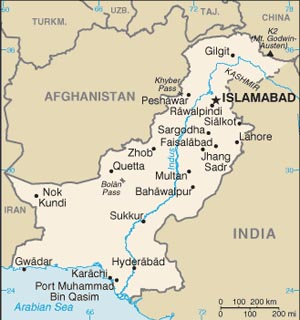 According to a police report dated Jan. 17 and obtained by ABC News, one of bin Laden's wives Amal Ahmad Abdul Fatah claims that except for the eight or nine months just after 9/11, the most wanted man in the world lived in various homes in Peshawar, Swat and Haripur, Pakistan before settling in Abbottabad for about the last six years of his life.
In his time on the run, bin Laden fathered four children — at least two of whom were born in government hospitals.
"The inescapable conclusion is that he was helped by high-level officials in Pakistan," said Richard Clarke, former White House counterterrorism advisor.
Secretary of Defense Leon Panetta, too, has expressed that suspicion. "I don't have any hard evidence, so I can't say it for a fact. There's nothing that proves the case. But as I said, my personal view is that somebody somewhere probably had that knowledge," Panetta told CBS News in January.
Still, the Pakistani authorities continue to receive billions of taxpayer dollars from Washington, support which serves as a bribe to be able to operate drones and targeted military operations inside the country as well as hold sway in the region over other encroaching powers like China.