A pair of incidents in Syria today suggested that despite recent territorial losses the Syrian rebel factions are still able to launch attacks. Two Syrian Army colonels were killed in the northern city of Aleppo, while an air force general was kidnapped near Damascus.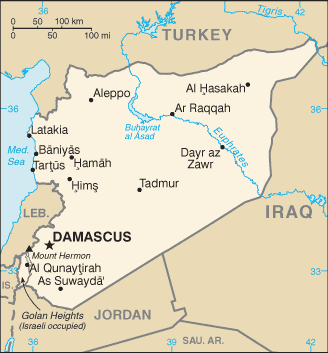 The colonels were driving to work in Aleppo, one of them worked at the Northern Command while the other was in the appointments directorate. Four gunmen were said to have opened fire on them in their car.
The general, identified by the Syrian state media as Brigadier General Mohammed Omar al-Derbas, was also reported on his way to work when an unidentified "armed terrorist group" captured him.
Syrian President Bashar Assad reiterated that he is supporting UN envoy Kofi Annan's peace initiative, but added that the only way the talks would move forward was if the rebel attacks stopped.