After viewing the results of a Pentagon war simulation and securing more military funding from the U.S., Israel has decided to put off any plans for a unilateral strike on Iran until at least next year, according to reports.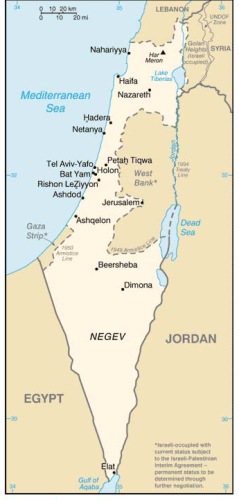 The so-called war game was classified but details have been reported about its revealing implications after a preventive Israeli strike on Iran's nuclear facilities. It forecasted that a "strike would lead to a wider regional war, which could draw in the United States" and would immediately get at least 200 Americans killed in Iran's retaliation.
Amir Oren, writing for Ha'aretz, reported that "the meaning of this U.S. scenario is that the blood of these 200 would be on Israel's hands," and therefore any Israeli attack in 2012 has been called off.
"At 8:58 P.M. on Tuesday, Israel's 2012 war against Iran came to a quiet end," Oren writes. "The capricious plans for a huge aerial attack were returned to the deep recesses of safes and hearts. The war may not have been canceled but it has certainly been postponed. For a while, at least, we can sound the all clear: It won't happen this year."
The other apparent factor placing an attack on Iran out of the question, at least for now, was U.S. promises of more money to fund Israel's expensive anti-missile defense system, the Iron Dome.
This echoes earlier reports that the Obama administration may have offered Israel advanced weaponry in return for putting off a possible attack on Iran until after the 2012 presidential elections. After Obama's now famous gaffe in what he thought was a private moment with Russian President Dmitry Medvedev, it is confirmed that he employs his domestic election cycle in negotiating with other heads of state.
A building consensus within the U.S. and the international community, that an Israeli unilateral strike on Iran would be both unwarranted and counterproductive, may also have pressured Israeli leaders to stop considering an attack at least for this year, if these reports are in fact true.