Along with a virtual consensus within the U.S. military and intelligence community, international heads of state have begun expressing their opposition to a U.S.-Israeli attacks on Iran.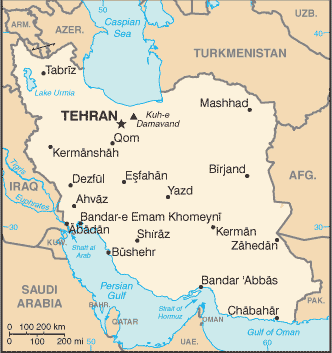 Qatar's Prime Minister Sheikh Hamad bin Jassem Al-Thani has said his country, which hosts the Pentagon's Central Command, would oppose a military attack against Iran. This, despite sectarian and geopolitical tensions with Shiite Iran.
"The Iranians and the Americans know that Qatar rejects any military action against Iran," he said in an interview with Al-Jazeera. "We will not accept, and this is very clear, any act of aggression against Iran (being launched) from Qatar," he said.
Turkish Prime Minister Recep Tayyip Erdogan also condemned any act of aggression against Iran, and voiced support for Tehran's civilian nuclear program. "No one has the right to impose anything on anyone with regards to nuclear energy, provided that it is for peaceful purposes," Erdogan said.
The U.S. has been increasing pressure on Iran in recent months, despite an intelligence consensus which regards their nuclear program as civilian in nature. In particular, hawks in Washington and Tel Aviv have issued threats of preventive unilateral attack.
But most experts agree such an attack would be a grave mistake. In testimony before the Senate Foreign Relations Committee on Wednesday, former Under Secretary of State for Political Affairs and former U.S. Ambassador to the United Nations Thomas Pickering said a preventive strike would be counterproductive.
"[A military strike] has a very high propensity, in my view," Pickering said, "of driving Iran in the direction of openly declaring and deciding, which it has not yet done according to our intelligence, to make a nuclear weapon to seemingly defend itself under what might look to them and others to be an unprovoked attack." He also warned of setting off a regional war.
Pickering's assessment also matches that of Chairman of the Joint Chiefs of Staff Gen. Martin Dempsey who has made statements in recent weeks that an attack on Iran would be pointless, dangerous, and unwise. High level officials have been issuing such warnings for months.
Last 5 posts by John Glaser