Speaking in an interview today with the Bild newspaper, German Defense Minister Thomas de Maiziere said that his meeting with his Israeli counterpart Ehud Barak had him "more concerned" about the prospect of an Israeli war with Iran.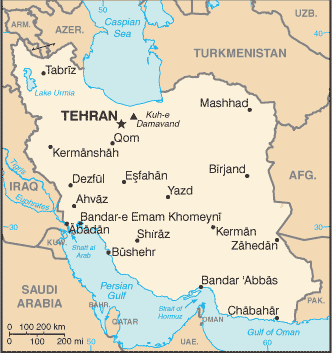 "Israeli cabinet members don't estimate enough the negative consequences of such attacks," Maiziere warned, saying that he advised Barak not to launch any attacks and instead to support the anti-Iran sanctions.
Though US and Israeli intelligence officials have agreed that Iran doesn't actually have an active nuclear weapons program, having abandoned their old one in 2003, the Israeli government has repeatedly threatened to attack Iran, citing its civilian program.
US officials have said that if Israel attacks Iran it would oblige them to join the war against Iran as well. The timetable for such an attack is not clear yet, but President Obama said on Sunday that the "window is closing" for Iran to give in to Israeli demands and avoid a war.