The trend of Libyan tribal militias getting into epic conflicts over trivial disputes continues today, with reports from a doctor in the far southern city of Sabha saying a fight over ownership of a car left 20 killed and 40 others wounded.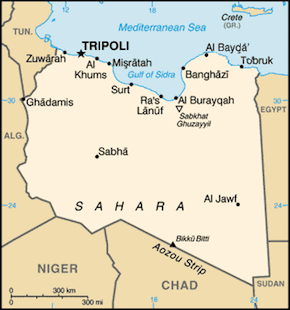 The fight was between one of the local Sabha militias and a Tabu tribal militia, and took place after a Tibu tribesman killed a Abu Seif tribesman over the car ahead of a planned meeting between the two tribes. The toll was extremely preliminary, and the doctor said that the "40 wounded" only counted Sabha wounded, as the Tibu forces took their casualties to a different hospital.
This is the second major clash the Tabu tribe have found themselves in in a little over a month. Last month, the tribe fought with the Zwia near the southern town of Kufra (further east and south than Sabha), with some 50 civilians killed in the fight.
Libyan National Transitional Council (NTC) leader Mustafa Abdul-Jalil conceded that Libya is suffering with instability, and insisted that it was because the rest of the NTC "lacks confidence" and isn't being more forceful.
Last 5 posts by Jason Ditz