Following through on reported plans from last week, Secretary of State Hillary Clinton today waived the "democracy" and "reform" criteria imposed on military aid to Egypt by Congress, and some $1.3 billion in funds will soon flow.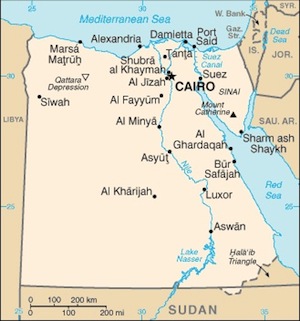 State Dept. spokeswoman Victoria Nuland announced the decision, saying it "reflects America's over-arching goal: to maintain our strategic partnership." She went on to say that the junta had "made progress" and that "more work remains to protect universal rights."
The criteria were imposed primarily as a result of Egypt's decision to prosecute US NGO workers for their role in preparing pro-US parties for the parliamentary elections. Egypt let all the NGO workers leave the country earlier this month.
Sen. Patrick Leahy (D – VT) slammed the decision, saying in particular that the decision to send the entire $1.3 billion at once prevented the US from using the aid as "future leverage." He also warned that sending the aid to the junta was a "contradictory message" at a time when the US is also giving public support to the idea of democracy in the nation.
Last 5 posts by Jason Ditz