French police shot and killed Mohamed Merah today, ending the 32-hour standoff with the person police said took credit for multiple attacks since March 11, including an attack that killed French soldiers and another targeting Jewish schoolchildren.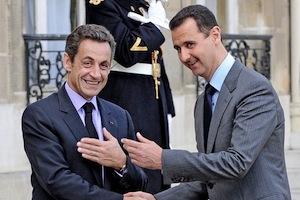 Merah also claimed to have attended an al-Qaeda training camp in Waziristan, and told police that the attacks were meant to "bring France to its knees." He claimed to have posted the videos online at some unspecified website he frequented.
Merah claimed al-Qaeda as his inspiration in the attacks, and told police that his attacks were meant as revenge over the French involvement in the NATO occupation of Afghanistan, as well as the law banning veils in public.
Which prompted French President Nicolas Sarkozy to angrily threaten the throw of everyone in France who had visited "terrorist" websites on multiple occasions in prison. There is no law on the books in France which would allow him to do so, but this did not appear to be a serious concern, in a presidential campaign season which has him trying to compete with the far-right opposition.