Iraq's central government coalition may already be on the brink of collapse with the Iraqiya party threatening to withdraw, but Prime Minister Nouri al-Maliki's unquestioned rule came under a more serious threat when Kurdistan President Massud Barzani gave a high profile speech today in Arbil, condemning him.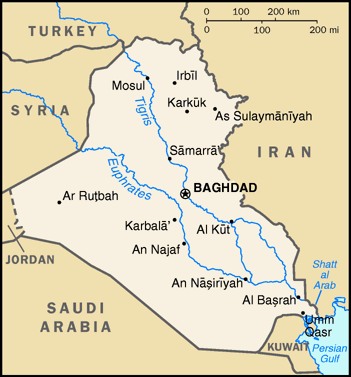 In what is being called the "enough is enough" speech, Barzani slammed Maliki's centralization of power, noting Iraq is the only nation in the world where the same man is prime minister, defense minister, interior minister, military chief of staff, intelligence chief and the head of the national security council.
He also warned that Maliki's creation of a "one-million-strong army whose loyalty is only to a single person" was setting up a potential fight with the semi-autonomous Kurdistan region, saying that the only reason he hadn't moved against Kurdistan yet is that he is "waiting to get F-16 combat planes," which are on order with the US government.
Despite the harsh rhetoric against Maliki, Barzani expressed support for Kurdistan's alliance with Iraqi Shi'ite factions, saying that he remains committed to the alliance, just not with Maliki and his supporters. This suggests he is trying to court the National Alliance faction of Moqtada al-Sadr.