Afghan officials involved in the investigation in a March 11 Kandahar Massacre have changed their story, saying that there was no confirmation that multiple US soldiers took part in killing the 16 civilians.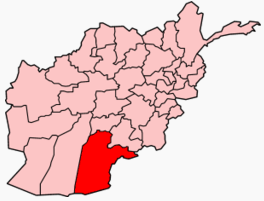 "To my knowledge, everybody in the villages said only that somebody had told them that they had seen several foreign troops in the villagers where the shootings occurred," noted one of the top district officials, "but nobody personally said that they had seen a group of troops in this incident. The evidence collected from the villagers was not enough to confirm that there was more than one shooter."
Previous reports said that more than a dozen troops had conducted a "night raid" against the two villages targeted. The US has insisted that Staff Sgt. Robert Bales snuck off the base and acted alone in the attack.
There has been no explanation of the "several troops" discrepancy, and the US government has so far provided no evidence in its case against Bales, leaving plenty of opportunities for speculation about exactly what happened late that evening in Kandahar.