A unit for Russian anti-terror troops has been deployed inside Syria, according to Russia's Interfax news agency, a move which UN sources termed a "bomb" with the potential of serious ramifications on the ongoing civil war.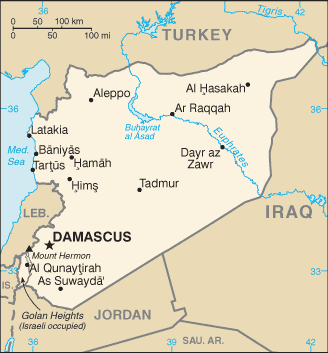 The nature of the revelation and the scant details are somewhat curious. The troops were apparently on the Iman, which has been docked in Tartus for 10 days, and the report was headline news on the state-run RIA Novosti, but only in the Arabic-language version.
Russian Defense Minister Anatoly Serdyukov has denied claims that Russian troops were operating on the ground in Syria, though he did confirm "advisers" were on the ground. The nature and size of the current deployment is not readily apparent.
The deployment comes as fighting is escalating again in the nation, with major clashes reported in Damascus. Rebels also bombed a security convoy in Daraa, killing eight soldiers.
The continued fighting is going to have a major impact on France's UN Security Council resolution, which is expected to both condemn the Assad regime and endorse Kofi Annan's efforts at a negotiated settlement.
The second part is perhaps more significant, as efforts to condemn Assad are nothing new, but this is the first time France, or indeed any of the Western nations in the security council, has hinted at any real support for negotiation, instead of issuing demands for regime change.