A number of members of parliament from Afghanistan's southern Kandahar Province are reacting with outrage today following the news that the US military decided to "transfer" the soldier responsible for the weekend massacre in their province to Kuwait.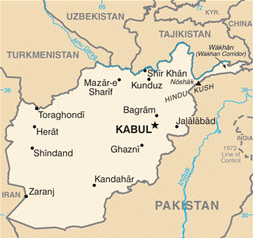 The move came as a number of Afghan officials were calling for the soldier, whose name has not been released, to face a public trial in an Afghan criminal court. The MPs said trying him in Afghanistan would show that "America doesn't like this soldier and wants to punish him."
Top US military official Lt. Gen. Scaparotti insisted that the military had informed Afghan leaders of the plan and "they understood." There has been no confirmation from the Karzai government's leadership.
The US has insisted that they are taking the massacre seriously. Promises of a serious prosecution for the massacre does not seem promising, however, particularly so close to the end of the Haditha Massacre trials, which ended with no prison time for the killing of 24 Iraqi civilians, including children.