Following up on a bloody series of strikes yesterday, the Yemeni government confirmed today that the strikes against towns in the Abyan Province were carried out by US warplanes. The US has yet to comment.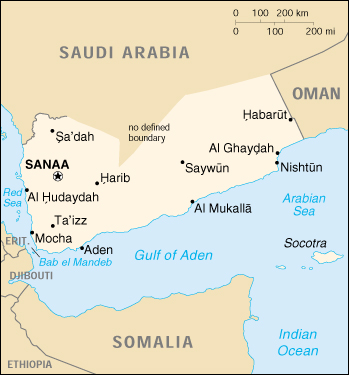 The strikes are seen as an effort by the US to help the latest allied ruler, Major General Abd-Rabbu Mansour Hadi, who was recently elected in a single-candidate vote that President Obama praised as a "model" for the region.
The Yemeni military says that the strikes included one in the city of Jaar targeted a number of military vehicles which the Ansar al-Sharia forces captured during the attack on a Yemeni military base in the province.
The overall US involvement in Yemen is just now becoming apparent, with the revelation that US ground troops are in the nearby city of Aden. The deployment of troops was never announced to the American public, and indeed many times the administration ruled out sending ground troops to Yemen.