Violence continues in and near Gaza as Israeli warplanes continue to pound the strip, killing three more people and bringing the overall toll up to 18 slain. Among those killed today were a boy and farm guard. The initial attacks started with the assassination of a top Palestinian militant.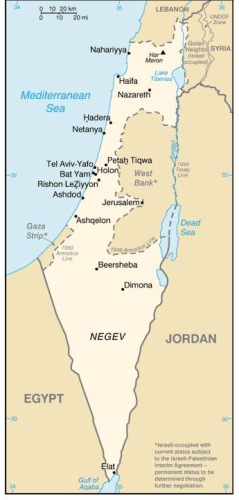 Meanwhile, some of the smaller Gaza factions have fired rockets at southern Israel. Israeli Defense Minister Ehud Barak has confirmed that Hamas did not take part in the strikes, which have wounded a handful of Israelis so far.
Western media repeat unsubstantiated Israeli claims that all but two of the Palestinian dead were "militants." This often simply means anyone who happened to be armed — not uncommon for civilians even within Israel.
The strikes have brought attention to the comparative uselessness of the heavily US-subsidized Iron Dome missile defense system. Israeli military officials say that system's lack of success is because of a "malfunction" and not an actual flaw in the program.
The attacks show no sign of ending. Israeli officials say that the strikes were part of a "clear policy." Lt. Gen. Benny Gantz, who has repeatedly advocated a full scale invasion, insisted Israel is "not interested in escalation in and of itself," which some are interpreting as a sign that Israel is not going to launch that invasion soon.