"60 Minutes" on CBS has finally broadcast its full interview with long-time Mossad Chief Meir Dagan, who reiterated his opposition to an Israeli attack on Iran, saying that there was plenty of time left to avoid war and that Iran was ultimate a "very rational regime."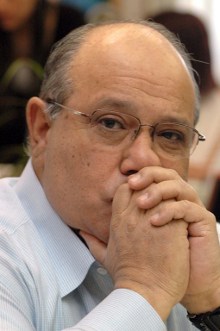 Dagan struggles in the interview with an interviewer baffled at the idea of someone opposing such an attack, arguing that a strike would be reckless and finally conceding to the interviewer that it is his preference that America start such a war as opposed to Israel.
The interview takes some bizarre twists and turns after this, with the incongruously giddy interviewer asking Dagan if he ever killed anyone "with your bare hands" and asking him why he his paintings included pictures of Arabs in them.
Dagan's opposition to the attack on Iran has been well established in Israel, with his repeated calls sparking outrage from government officials who have argued that he should keep his opposition secret.