Air strikes against the southern Yemeni province of Bayda, conducted apparently by either US war planes or attack drones, have killed 20 people across several villages, according to a local security official. The slain were all identified as "al-Qaeda militants" by Yemeni officials, who promised an official statement would be released later.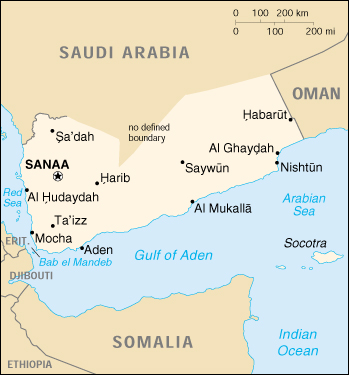 Details of the strikes have not been released, but apparently targeted what Yemeni military officials believed were "hideouts" in those villages, including one "gathering of al-Qaeda elements."
The Bayda Province was the site of major fighting between tribal leaders after the assassination of the provincial leader of al-Qaeda in the Arabian Peninsula (AQAP) last month. Control of the area is still contested.
The province also saw a suicide bombing last weekend against the Yemeni Republican Guard forces, destroying considerable portions of the compound but apparently not killing anyone. AQAP took credit for the attack.