Violence is continuing to soar in the Abyan Province of southern Yemen today, with the two day toll of a battle over a Yemeni government military base now over 140 dead, with at least 110 of them soldiers loyal to new Yemeni ruler Major General Abd-Rabbu Mansour Hadi.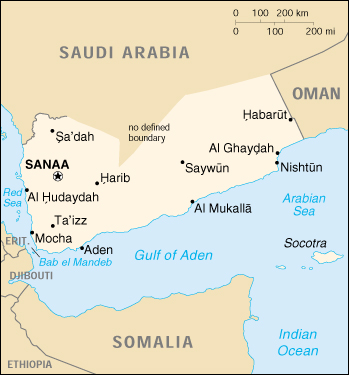 The fighting began yesterday when forces initially termed by the military as "al-Qaeda" but now revealed to have been from the Ansar al-Sharia faction attacked a military base outside of provincial capital Zinjibar.
Ansar al-Sharia fighters are said to be celebrating in Zinjibar tonight, and say that in addition to the soldiers killed they have captured 70 others. A number of captives were paraded through the city earlier today.
Ansar al-Sharia has been holding Zinjibar and most of the rest of the province since early last Summer, and repeated military offensives have failed to unseat them. Echoing repeated promises of a military victory by his predecessor, Ali Abdullah Saleh, Hadi has promised to take revenge on the fighters in the region.