In May of last year, the US killing of Osama bin Laden was immediately followed by debate over the disposal of his corpse. The Obama Administration claimed bin Laden was put in a bag and hurled into the sea, which it insisted was "in keeping with Islamic practices," whereas some were calling for his body to be kept around so it could be overtly desecrated.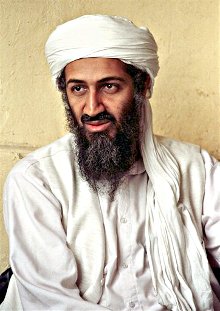 WikiLeaks's release of Stratfor emails, however, shows that the company's Vice President Fred Burton did not believe that was the case, and told members of the company's mailing list that bin Laden's corpse was "Dover bound," referring to the Dover Air Force Base which is also the site to which US soldiers slain overseas are brought.
Another email from Burton said bin Laden's body was "bound for Dover, DE on CIA plane" and "onward to the Armed Forces Institute of Pathology in Bethesda." Technically this would have meant the Walter Reed National Military Medical Center, since the AFIP operations were folded into Walter Reed as part of a consolidation plan.
If confirmed, this revelation would be significant for a number of reasons, including the Obama Administration's repeated claims to the American public that the body was disposed of at sea. It would add yet more intrigue to Dover Air Force Base, already under enormous scrutiny for its mishandling of corpses and disposal of remains at a Virginia landfill.