Opposition activists in Syria claim the Syrian military executed more than 40 soldiers who were planning to defect, according to reports.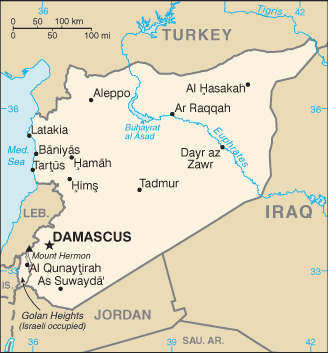 The opposition Syrian Network for Human Rights and the Local Coordination Committees of Syria told the media that when a group of 50 Syrian soldiers planned to defect from an army unit in Idlib province, 44 of them were murdered, their bodies dumped in a nearby lake. Six of the soldiers are said to have escaped.
They said incident occurred at the Abu Athuhoor Military Airport. A captain loyal to the regime allegedly found out the plan to defect and, after telling the soldiers he would join them, he then informed a brigadier general about the attempt, who then ordered them all executed.
The news media reported the alleged incident could not independently confirm the story, although UN Secretary-General Ban Ki-moon has also cited reports of arbitrary executions by the Syrian military.
On the other side, the Syrian state-run news channel quoted a resident of the besieged town of Baba Amr saying foreign "terrorists" were fighting in the area.  "There were Saudis, Qataris, Emiratis, Libyans and others. There were all kinds of nationalities, they didn't have mustaches, just long beards. They were masked. They blocked the streets, stopped us at checkpoints. It was true terror by all means. They had snipers all over. They destroyed the houses. The terrorists forced us to go out and joined their demos or they told us we will be shot if we don't," he said.
These allegations were also not independently confirmed.
British journalist Paul Conroy, who was wounded and then smuggled out of Baba Amr, called the government siege "a medieval siege and slaughter." He added: "I would say quite categorically that's the most ferocious, vicious, and unnecessary that I've seen. And there are actually no military targets within Baba Amr. All of the intense shelling is directed at the civilian population."