Israeli MP Isaac Herzog, a member of the powerful Foreign Affairs and Defense Committee, says that he has been contacted by members of Syria's opposition who have assured him that they "want to be friends" with Israel.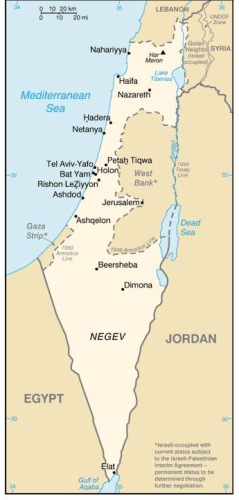 Herzog wasn't entirely clear which faction the opposition figures were with, but with al-Qaeda active among the rebels it seems questionable, to say the least. Herzog followed up the comments with a call to provide "non-military" aid to the rebel factions.
Herzog, who was formerly Israel's Anti-Semitism Minister before the Labor Party split forced him into the opposition, predicted a uniquely secular revolution in Syria, saying the nation was far different from Egypt.
Despite the optimism, it seems likely that any Syrian regime to emerge out of the ongoing civil war is going to at least be at odds with Israel over the ongoing occupation of the Golan Heights, and given the history of wars between the two nations it is hard to imagine Syria's civilian population having an upswell of pro-Israel sentiment in the wake of Assad's ouster.