Iran seeks peaceful negotiation and a nuclear weapons-free zone in the Middle East, Iranian Foreign Minister Ali Akbar Salehi said in a statement to the UN Conference on Disarmament in Geneva.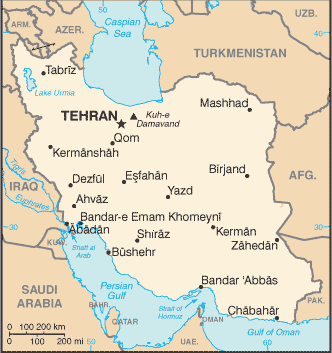 Salehi said that the majority of Middle East states, including Iran and Egypt, want to establish a nuclear weapon-free zone, but that Israel was the "only obstacle to the creation of such a zone." Israel has hundreds of nuclear warheads, but has not officially admitted to it.
Israel has also refused to sign the Nuclear Non-Proliferation Treaty as Iran has. "It is a matter of concern that all efforts to establish a nuclear free zone in the Middle East have not yet succeeded, due to its persistent refusal to join the NPT and to place its nuclear facilities under the IAEA safeguards system," Salehi said.
Despite a consensus in its own military and intelligence community that Iran is not developing nuclear weapons and has demonstrated no intention of doing so, the U.S. has kept up harsh sanctions and aggressive postures towards Iran. Salehi claimed the West applies a double standard, letting Israel develop nuclear weapons, while heaping punitive sanctions on Iran for enriching uranium for merely civilian purposes.
Salehi also reiterated Tehran's stated policy that possessing or even developing nuclear weapons is sinful. "Based on the religious decree issued by our supreme leader, the production, possession, use or threat of the use of nuclear weapons are illegitimate, futile, harmful, dangerous and prohibited as a great sin," he said.
Iran's nuclear program is legal and for civilian purposes only, Salehi said, and the international community can deal with that in one of two ways. "One way is engagement, cooperation and interaction, and the other is confrontation and conflict. The Islamic Republic of Iran, confident of the peaceful nature of its nuclear program, has always insisted on the first alternative."