One of the Stratfor emails released today as part of WikiLeaks' Global Intelligence Files release dated May 12, 2011, has the company's Vice President Fred Burton claiming "I can get access to the materials seized from the OBL (Osama bin Laden) safe house" and asking what the other employees would be interested to know.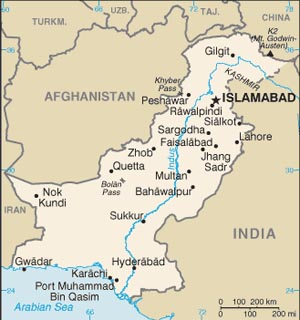 The exchange then sees a request from a tactical analyst asking for "connections to anyone associated with the Pakistani state," to which Burton responded that there was evidence to implicate "several within ISI and Pakistani military, less than 12."
The information is then elaborated on in a later response to include "Mid to senior level ISI and Pak Mil with one retired Pak Mil General that had knowledge of the OBL arrangements and safe house."
Allegations of the ISI having been implicated organizationally have been made repeatedly by US officials, but this leak suggests that the knowledge was restricted to a handful of ISI officials.
The ISI chief, Ahmed Pasha, had offered to resign at about the same time this email exchange took place, and Burton speculated that the offer could make Pasha the "fall guy for domestic consumption." In the end, Pasha did not resign.