Opposition figures claimed a "massacre" today in the city of Homs, as well as a death toll of 144 people nationwide. The claim comes as the Red Crescent has arrived in the city this evening, though so far they were unable to confirm the massive tolls, and there is speculation that the "144 killed" may have been a multi-day toll rather than a single day incident.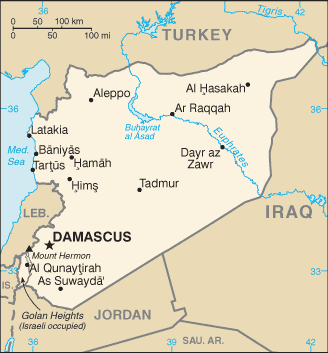 The allegation comes as Syrian officials announced the results of yesterday's referendum, with 89.4 percent of the votes in favor of the new constitution and a solid turnout of 57.4 percent, made even more impressive because ongoing violence in several parts of the country prevented voting.
Though the constitution offered several reforms, it was loudly opposed by Western nations, who said the vote was "phony" and continue to insist that only an immediate regime change is acceptable in the ongoing conflict.
Meanwhile, the Arab League appears increasingly divided over the prospect of arming the rebels, with the Saudis and Qatar calling for immediate armament of the Free Syrian Army (FSA), and other nations like Tunisia and Morocco expressing concern that sending more weapons to the country is only going to escalate the violence.
Last 5 posts by Jason Ditz